"We have a strong preference for Hobré as system integrator because of their long experience in building sampling systems as well as their experience with a very broad range of different analysers".
It is our goal to provide an innovative analyzing solution tailored to the specific requirements of our customer. We deliver analyzing solutions that provide more reliable information for our customers, to create an optimum process efficiency and reduced OPEX. Our experience has shown us that our approach consistently results in a quicker return on investment and a lower cost of ownership.
We provide customized analyzing solutions for the following industries:
Oil & Gas; upstream, midstream, downstream.
Dairy industry; complete solutions for spray-drying installations.
Metal, mining and recycling industry
Energy; combustion control meganisms
Alternative energy: electricity to gas conversion/streams
Renewables
Steel and glass industry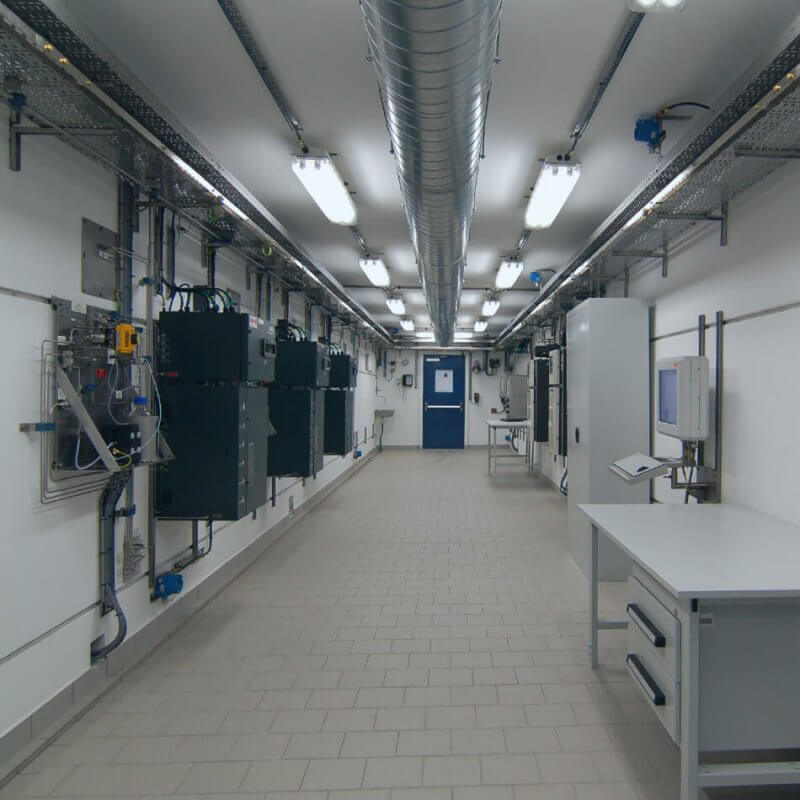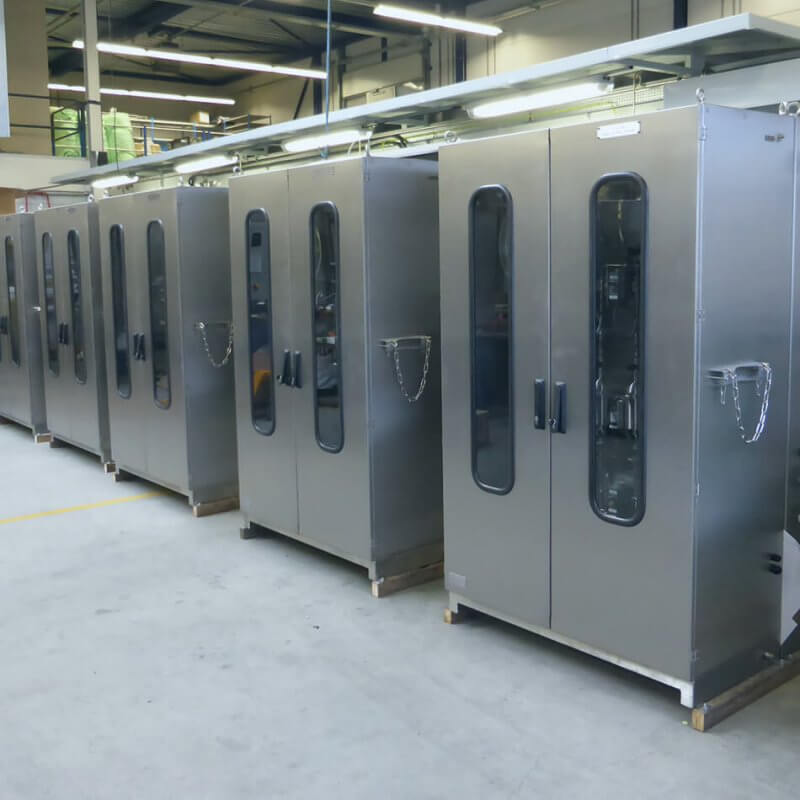 Typical upstream analysis and sampling solutions
Water cut measurement
In various stages of production
Typical applications: At well, after separators, desalting outlet and export crude oil
Oil in water monitoring
For controlling and monitoring various stage of the produced water treatment
Typical applications: Separator outlets, Cyclone outlets, before overboard discharge.
H2S analysis in various stages of crude and gas processing
Typical applications: Separator outlets, Monitoring of H2S removal processes, sales gas metering.
Moisture measurement in gas production
Typical applications: Glycol dehydration control, Absorption bed regeneration control, sales gas monitoring.
Gas composition analysis with a Gas Chromatograph
Typical applications: typically in fractionation process and sales gas monitoring
Fuel gas quality with Wobbe Index Analyser and Gas Chromatograph
Typical applications: gas turbine and boiler control
Water quality analysis
Typically including : pH, Conductivity, turbidity, chlorine content dissolved oxygen etc
Crude Oil Parameters

Typically including : Vapour pressure, density, Sulphur , Salt in Crude
Manual sampling
On various positions in the plant
Typical downstream analysis and sampling solutions
Analyzer houses
Executed in concrete, S304, SS316, Painted galvanized steel or GRP
Including:
Heating, ventilation or complete HVAC systems.
Safeguarding and safety systems
Power distribution
Completely assembled and tested before transport to site
Physical property Parameters
Typically including : Vapour pressure, Colour , Distillation, Flash point, Cloud point, Pourpoint, Viscosity etc.
Gas composition analysis with a Gas Chromatograph
For Gas and liquid applications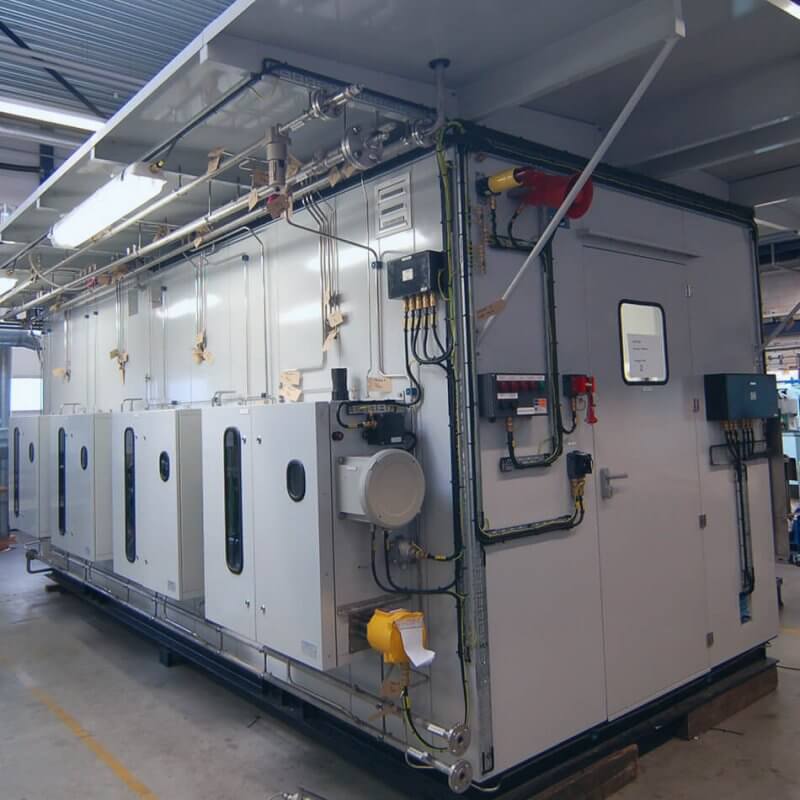 Fuel gas monitoring
Typically including : O2 , O2/ Combustibles, CO analysis
Fuel gas quality with Wobbe Index Analyser and Gas Chromatograph
Typical applications: Furnace and boiler control
Waste water and cooling water analysis
Typically including : pH, Conductivity, turbidity, chlorine, TOC etc
Manual sampling
On various positions in the plant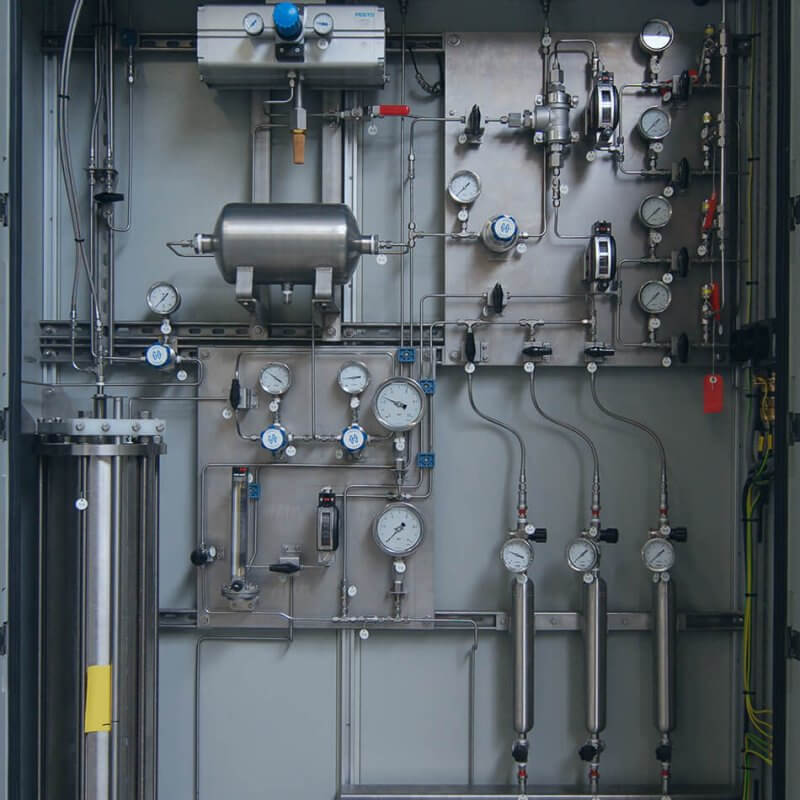 LNG analysis and sampling solutions
For LNG custody transfer it is now common practice to determine the composition and gross calorific value of delivered LNG by direct online analysis plus indirect lab analysis methods. The handling of the LNG before analyzing can have significant effect on the representivity of the sample. A sample which is not representative results in incorrect measurement which can have a significant financial impact. Hobré Instruments successfully supplied systems for these extreme conditions. This project scope was realized by:
Take-off probe and vaporizer
Automatic and spot sampling system
Wobbe index analyzer
Process gas chromatograph
Sample conditioning system